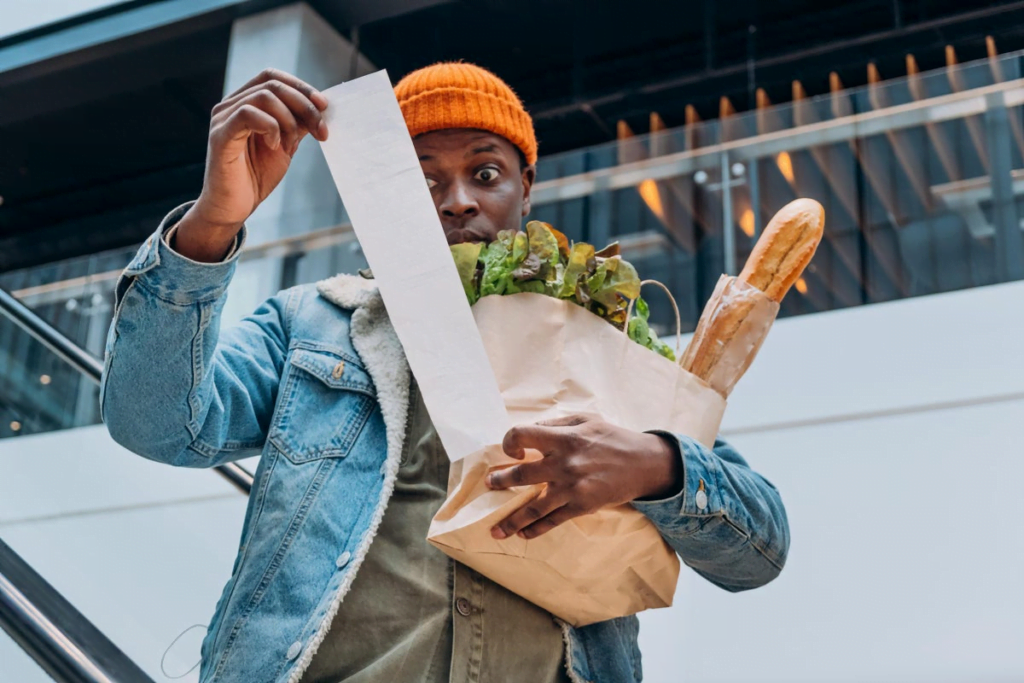 Inflation has increased as a result of rising food prices, which continue to be a problem for both consumers and food and beverage industries.
By Shraddha Parakh
Food prices are increasing.
Food prices are usually a big problem around the world. They are impacted by avian flu, supply chain difficulties, Climate change, Russia's invasion of Ukraine, rising energy and labor costs and Covid-19 pandemic outbreak. The Food and Agriculture Organization, as well as other food commodity market observers, have warned of a food supply collapse and price rises. Such rise in food prices posed a danger to food security, especially in low- and middle-income nations. The agencies like FAO, Global food consumer forum expand the organization to safeguard consumers.
The FAO Food Price Index, which analyses monthly changes in international prices of regularly traded food commodities, fell 1.9% in December compared to the previous month. It averaged 143.7 points for the entire year, more than 14% higher than the 2021 average, which also experienced significant rises.
Food price increases are affecting countries all over the world.
Depending on the country and people, higher food prices have quite diverse effects. Countries that are net food exporters will gain from improved trade terms, while some are missing out on this opportunity by prohibiting exports to protect consumers. However, net food importers would struggle to meet domestic food demand.
Australia: Australian consumers will now face a period of relatively high food prices. The trend is clearly visible in beef pricing, as supply is currently decreasing while export demand remains robust. The east coast floods in Australia between March and July exacerbated the pandemic's disruptions by destroying crops and driving up food costs in the country. According to the recent Australian bureau of statistics update, the cost of fruits and vegetables increased 18.6% in August compared to the previous year. The annual inflation in August was 6.8%. Food and non-alcoholic beverage prices rose 9.3% according to bureau data. Many individual commodities became more expensive, with lettuce leading the way with an 8.9% increase.
UK: Fresh food costs in British supermarkets were 15% higher in early December than a year earlier. In 2022, British consumers were heavily struck by rising living costs, and the Bank of England predicts that inflation will continue high due to the ongoing impact of high energy prices before reducing later in 2023.
Canada: Food prices in Canada are rising. Canada's Food Price Report 2022 predicts a 5% to 7% increase in food costs for the coming year. The most significant rises are expected in dairy and restaurants 6% to 8, followed by bakery and vegetables 5% to 7%. According to a new study, a Canadian family of four will spend $1065.60 more on groceries in 2023, with food costs expected to rise by up to 7%.
New Zealand: Food prices increased 10.7% in November 2022 compared to November 2021. Grocery food costs were up 8.7%. Meat and fish prices were up 7.6%, and drinks prices were up 4.1%. Egg prices have also risen, rising 6.7% in August alone. Onion prices in New Zealand have risen due to severe rain. A 10-kilo red onion bag was $20 last year and is now $60 this year due to onion damage caused by heavy rain.
USA: Americans continue to pay more at the grocery store as food inflation continues to rise. According to the most recent labor department data, grocery costs increased 13% over the last year and 0.7% in September alone, exceeding the annual 8.2% inflation average for all consumer categories. When food costs rise, lower-income households' finances are hit even harder. Food became 10.6% more expensive in the year through November 2022, with grocery costs up 12% and restaurant prices rising 8.5%, according to the Bureau of Labor Statistics on Tuesday. During the same time span, total inflation increased by 7.1%. Eggs, which have been affected by the deadly avian flu, were 49.1% more expensive, while butter prices, which have been influenced by a decrease in milk availability, increased 27%. Flour prices increased by 24.9%, bread prices increased by 15.7%, milk prices increased by 14.7%, and coffee prices increased by 14.6%. Chicken increased by 12%, while fruits and vegetables increased by 9.7%.
India: According to Trading Economics global macro models and analyst forecasts, food inflation in India is predicted to reach 7.50% by the end of this quarter. India Food Inflation is expected to be approximately 5.30% in 2023. Food prices in India climbed 4.67% in November 2022 compared to the same month the previous year.
Europe: Food prices in the European Union climbed 17.86% in November 2022 compared to the same month the previous year. Annual inflation in the Eurozone fell to 9.2% year in December, from 10.1 percent in November.
What are the factors influencing the food price hike?
Food costs have risen due to disruptions in supply chains, war, and drought.
The rippling effects of Russia's war on Ukraine, the pandemic, power prices, inflation, disease, delays in freight, labor shortages, and the destructive floods have all wreaked havoc on Australia's food supplies and expenses. Fertilizer, fuel, and transportation costs have risen as a result of the war. The Climate change is a major factor to the supply-chain crisis. The extreme weather events, global instability is driving up food prices and jeopardizing the entire sector.
A) Ukraine's war has hampered the supply.
Russia's invasion disrupted the global food system by reducing food exports from Ukraine, a significant supplier of wheat and cooking oils. Fertilizer prices reached all-time highs this year when Russia, the world's largest fertilizer exporter, suspended supplies in reaction to international economic sanctions. Growing crops is now more expensive than ever. Higher fuel prices caused by Russia's invasion make it more expensive for farmers and processors to operate equipment and manufacturers to manufacture food packaging.
People understood that we needed to plant more because there would be such a large global demand. However, planting is so expensive these days that many individuals are unable to afford it. Following Moscow's invasion, which prevented Ukraine from reaching the Black Sea, its key trade route, global wheat prices skyrocketed. This has resulted in enormous price rises for flour, cereal, and bread in the United States and around the world.
B) Supply chain disruptions remain a problem
Farmers and food processors have experienced transportation issues for grain, cattle, and other products due to a lack of truck drivers, and train workers. Freight railroads, which transport about one-quarter of all grain in the United States, have been plagued by reliability concerns, preventing food from reaching its destination on time, further reducing availability.
According to the Surface Transportation Board, railways have failed to complete 14% of freight deliveries and arrived late 30% of the time since May. Barges, which transport 13% of US grain, are the most recent kind of transportation to suffer problems. Due to low water levels, several boats are unable to move down the Mississippi River, a vital agricultural corridor. The scenario is particularly problematic during the peak of harvest season, when farmers are eager to get grain to storage facilities.
C) Extreme weather and disease damage farms.
This year's severe droughts have destroyed farms across the United States, reducing production and ultimately driving up grocery costs. This has increased the price of tree nuts, fruits, and vegetables, which are nearly solely farmed in drought-stricken areas. Heat waves are affecting trade partners as well. The price of coffee beans skyrocketed this year after severe droughts devastated South American coffee farms.
At the same time, massive outbreaks of avian flu contributed to a 17.2% spike in poultry prices over the last year. In addition to all these factors, regulatory compliance costs, quality and safety of production, supply chain costs, and trade issues, this results in an increase in food prices.
At the same time, the world's rising population necessitates a greater variety of food. Rapid economic expansion in many emerging nations has increased consumer spending power, increased food demand, and moved food consumption away from traditional staples and toward higher-value commodities such as meat and milk. This dietary change is increasing demand for grains used to feed livestock.
When will food prices go down?
When food costs will decline is a mystery. Wheat commodities have rose again after a small dip in July. Droughts this summer have resulted in low yields from American farmers. Price increases could be exacerbated by supply bottlenecks and ongoing high demand.
The Federal Reserve's interest rate hikes will eventually play a part in cooling demand and relieving prices, according to Paul Hughes, chief agricultural economist and director of research at S&P Global Commodity Insights. But it doesn't mean consumers can expect lower supermarket costs next week. There is a lag effect between commodity pricing and the impact seen by consumers. It will take some time for all of that to filter through to the consumer. Customers may be hesitant to accept there are ways to actually maximize their supermarket purchases as long as costs stay sky-high. However, there are still methods to save money on groceries.
How can you save money on groceries while prices are still high??
Shopping at low-cost grocery stores is one way to stretch your budget. Aldi, for example, is recognized as a less expensive grocery chain. Aldi can charge lower pricing because labor costs are kept low. Food is one of those expenses that you simply cannot avoid. but diligent shopping can help you spend less. It only takes a little time, patience, and effort.
What consumers can do to control food inflation:
Buy in Bulk, you can save more.
Use a cash back app/coupons.
Compare prices and stores.
Have a grocery budget.
Buy Locally.
Reduce food waste.
Shop responsibly.
Keep proper storage of food.
Try to plant more vegetables at home.
Shop without kids.
Review your spending.
Food price hikes result in hunger.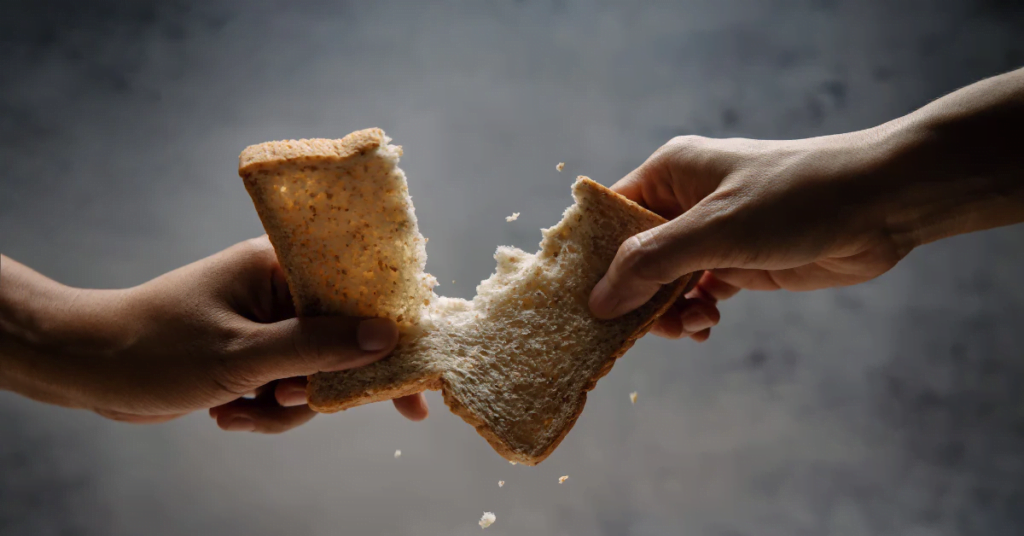 The consequences are severe. The number of people suffering from hunger is increasing. The rise in food costs is hindering progress in the battle to end hunger, with up to 828 million people currently going hungry and more than two billion suffering from malnutrition worldwide. According to the FAO, Russia's invasion on Ukraine may cause an additional 13 million people to go hungry.
Many British families are struggling. The ONS reported last month that 6% of households had run out of food because they couldn't afford to buy more. According to British government's Food Standards Agency, 30% of households have decreased portion sizes or skipped meals to save money. Higher food prices cause the poor to cut back on their food intake and switch to even less balanced diets, which has negative short- and long-term impacts on health. 2023 will be another challenging year for consumers and businesses, as inflation shows no signs of abating.